Las Piteras Charco del Palo
Las Piteras in Charco del Palo is known to many under the names Casa Finisterre, Casa del Sol or Evanatura - these are different names that the individual buildings in the Las Piteras Facility got during the years.
The five white buildings with their blue windows that are typical for Lanzarote are loosely grouped along the coast. Without exaggeration, the facility is one of the most beautiful ones in the entire place - if not even further afield.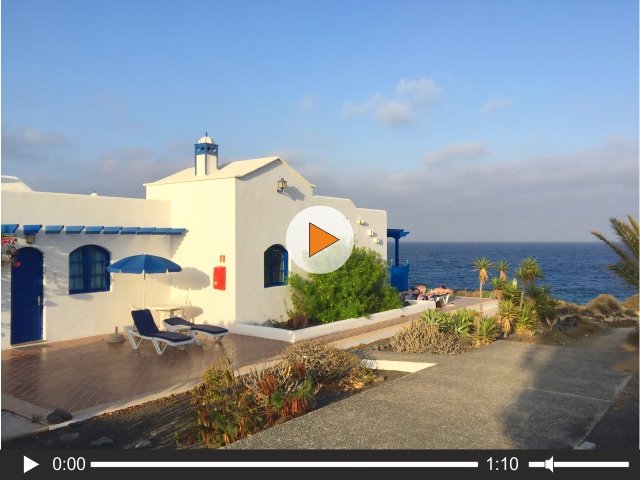 The tidal basin is located right in front of the facility. It is a natural pool, which always fills with fresh, clean seawater during every tide. To get there you walk approx. 50 meters from your apartment. In addition, there is a swimming pool with pool terraces in the facility.
You can see the ocean from all private terraces! Many of our apartments also have a direct view of the sea, also from the living room. The entire facility is harmoniously embedded into the coastal landscape of Charco del Palo and rounds off the small seaside resort of Charco del Palo to the South.
To reach the center of town you walk approx. 400 meters. There, you will find a small supermarket as well as three restaurants for your culinary enjoyment.
Village plan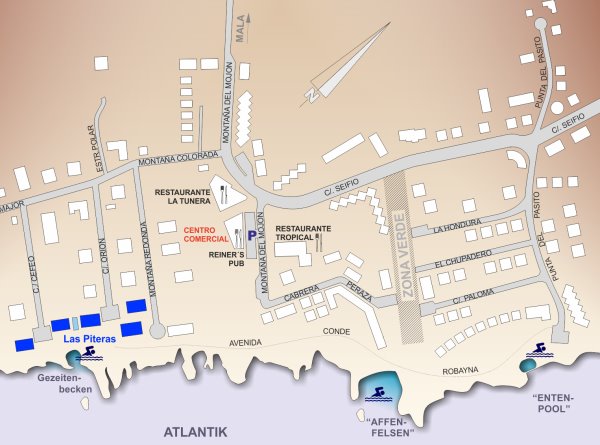 Left side below, in the first line to the sea, directly around the tidal pool, the five buildings of Las Piteras.
Photos