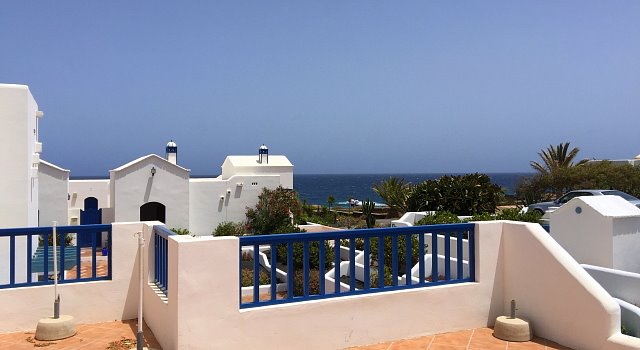 Las Piteras Garden Apartments
Also known as "Casa del Sol", namely apartments 12, 14, 15, 18 and 19, as well as the "Evanatura Pool-Apartment" and the "Evanatura Garden Apartment".
The Garden Apartments in Las Piteras have the same size and layout as the Sea Front Apartments, However, they are not located right in the first row to the sea, but are embedded somewhat recessed in the landscape and the architecture.
But of course all Garden Apartments have a view of the sea from their terraces!
In addition to their access via a patio, these apartments also have a terrace on the side facing away from the patio. The terraces are partly tiled, but in part they are wooden terraces in the middle of the garden.
The apartments have a bedroom with a double bed, a bathroom, and a living room with an openly integrated kitchen. They are suitable for up to two persons. To access the swimming - pool with it's terraces you have to walk some 50 meters.
Bed linen and towels are provided and are changed weekly. We can organize your transfer to the airport or organize a rental car.
Floor plan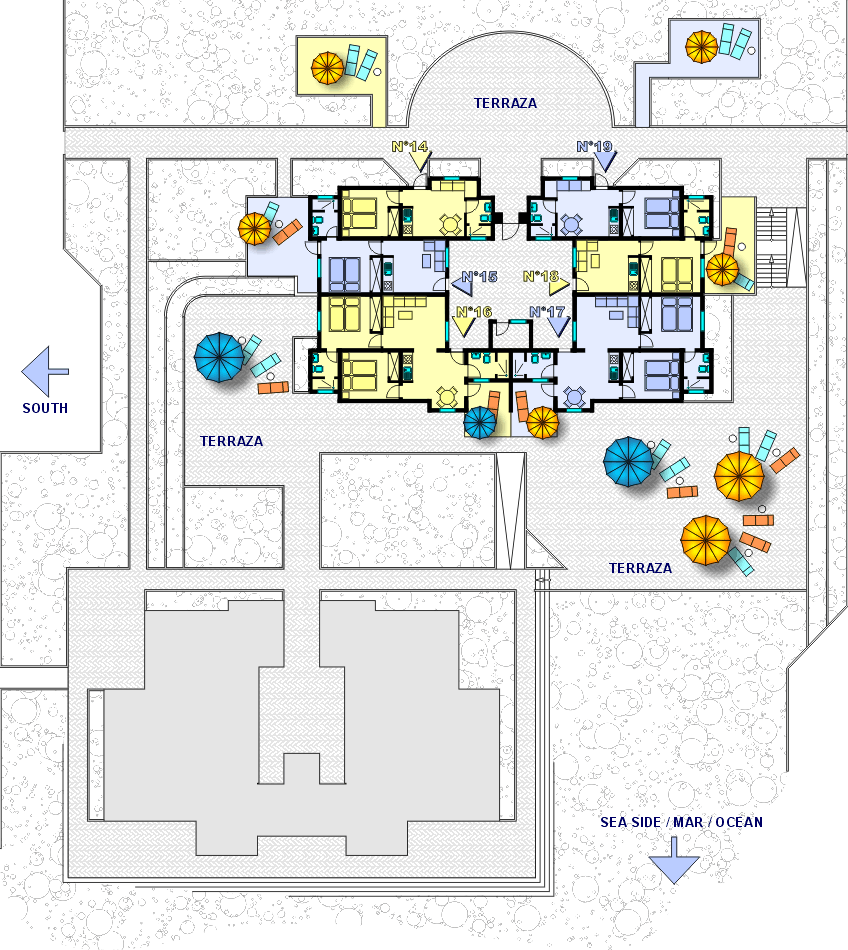 In the upper (colored) building you can see Garden apartments 14, 15, 18 and 19, also called Casa del Sol. In addition, on the same level, there are two Suite4 Apartments with two bedrooms each. Due the slight slope, these apartments can be accessed on the ground floor, and yet on the side facing the sea they have a balcony on the first floor.
Photos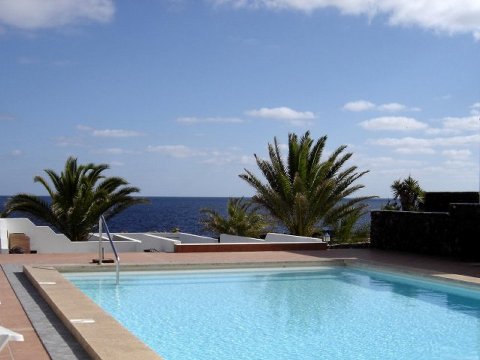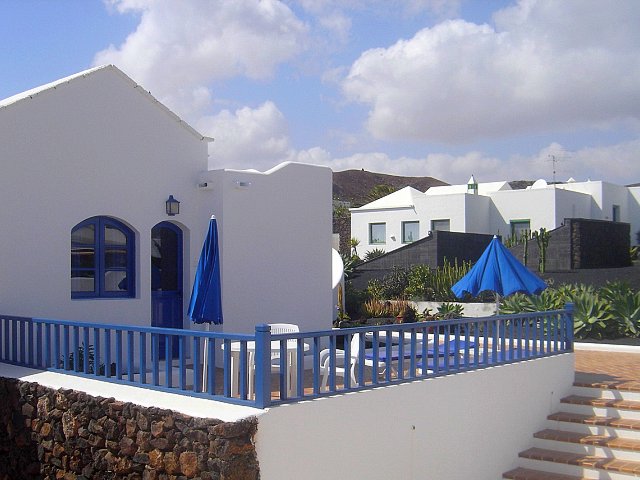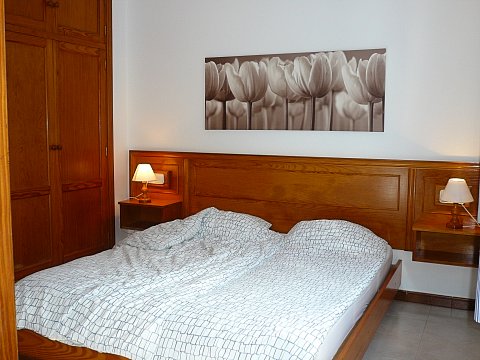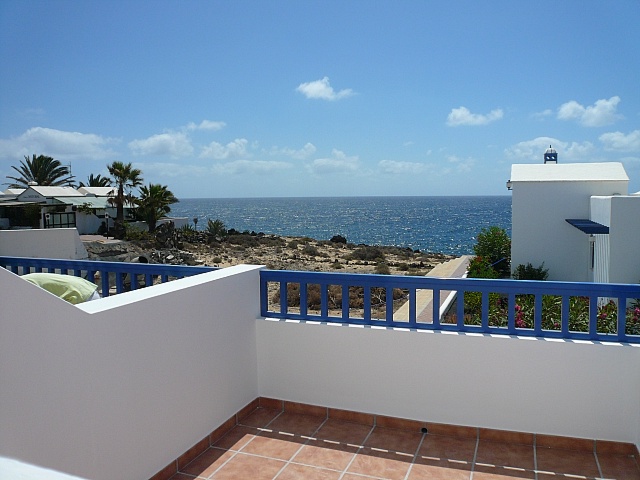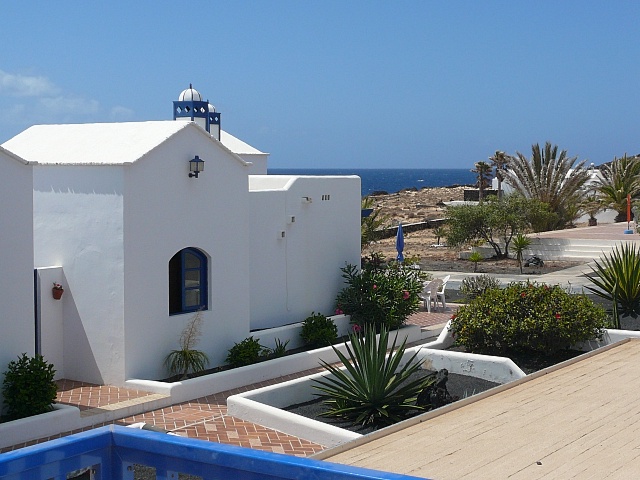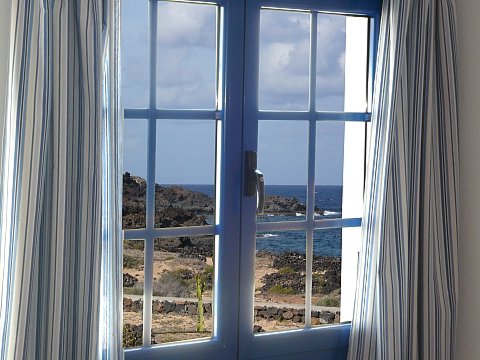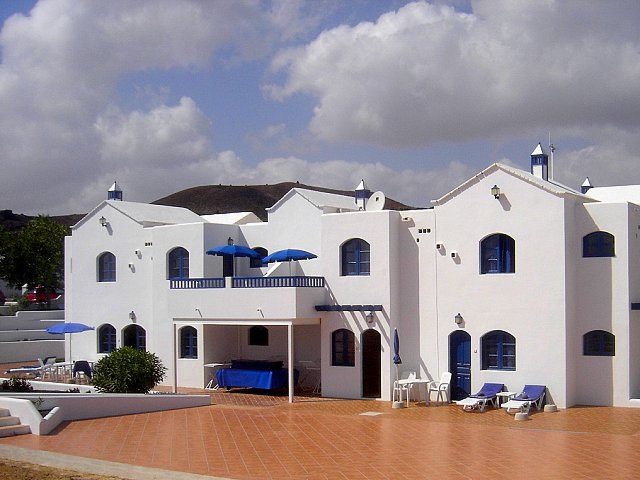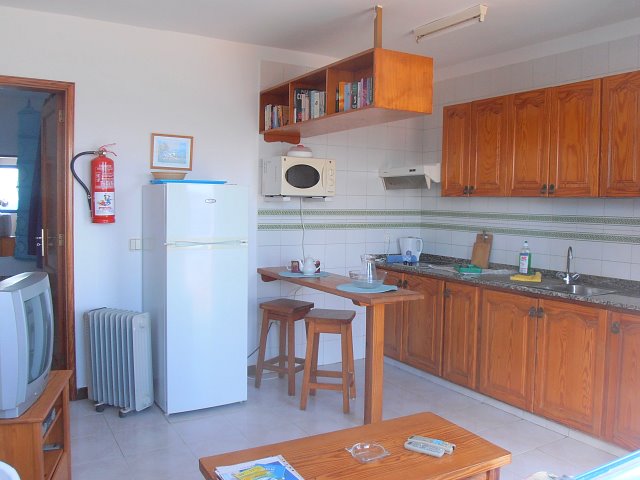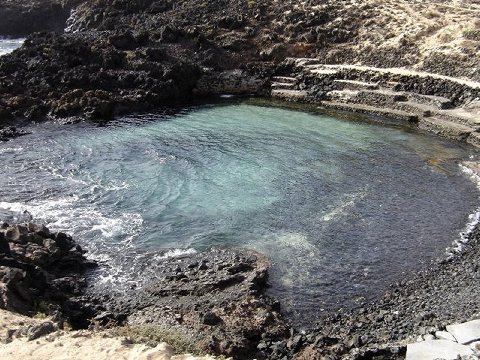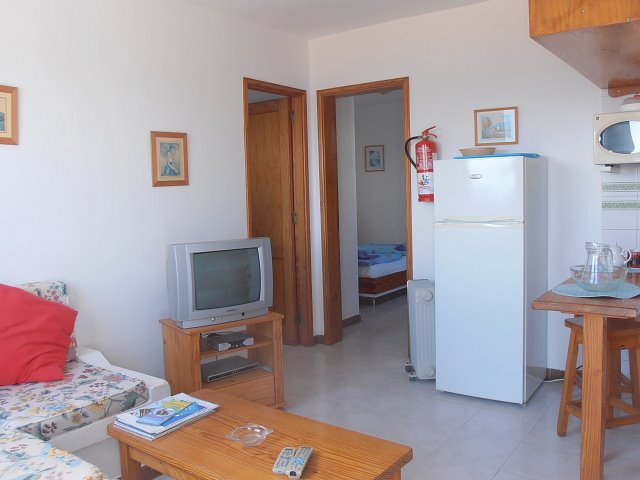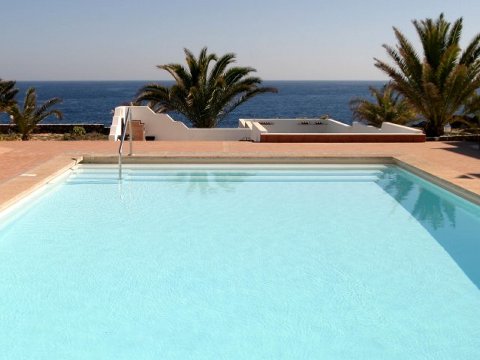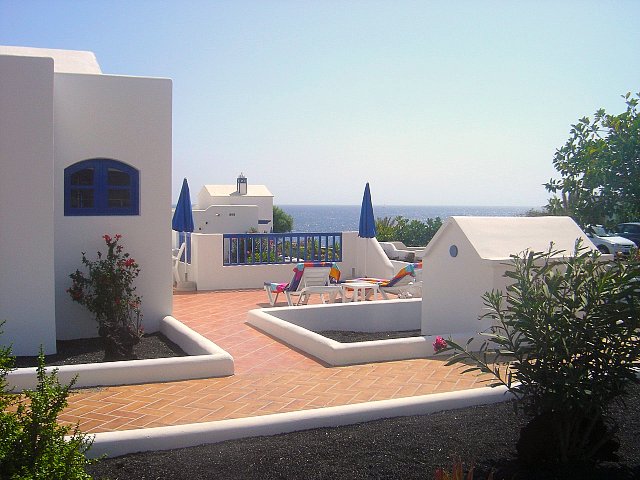 Price
price per day:

1 person 63 eur
2 persons 65 eur

End-of-stay cleaning one daily rent. From 14 days on end-of-stay cleaning included.
To guarantize a fix apartment number there will be a surcharge of 10%.
Check-in at the apartment: 11:00AM - 10:30PM. For later check-in we charge a fee of 30 eur.
Inquiry / booking
For an inquiry or a booking please send us a mail. Therefore we need furthermore your postal address and your telephone number (a cellphone would be good!), as well as your flight details (arrival and departure) for our disposal.
Please feel free to make your inquiry or booking via charcodelpalo.com on this website it's easier to fill in your travel data: