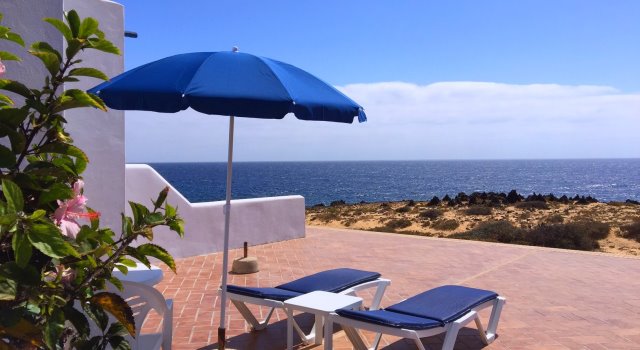 Las Piteras Sea Front / Casa Finisterre
As the name says, all Sea Front Apartments are in the first row to the sea and have a direct view of the sea from the terrace and the living spaces. In terms of size and layout, they are otherwise identical with the Garden Apartments.
Four of these apartments are located in the "Casa Finisterre" building. Due to their location, they are quieter, also since they are a bit further away from the pool terrace (approx. 50 meters). Four further Sea Front Apartments are located in the building right next to the swimming pool. This is pure holiday pleasure!
The apartments have a bedroom with a double bed, a bathroom and a living room with an open integrated kitchen. They are suitable for up to two persons.
There are sun loungers on the terrace in front of the apartment and, of course, each apartment has its own table with chairs there, in the first row!
Bed linen and towels are provided and are changed weekly. We can organize your transfer to the airport or organize a rental car.
Floor plan Casa Finisterre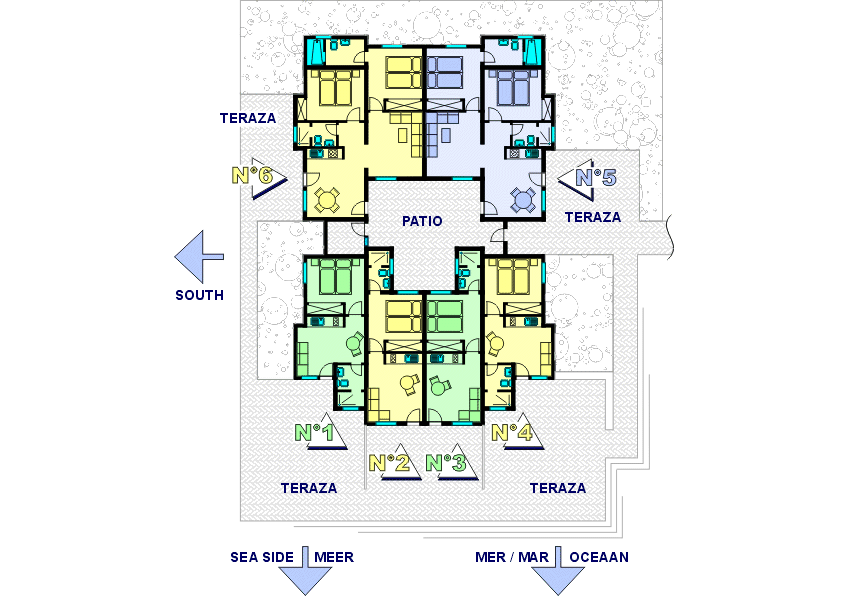 Four apartments in the first row, as shown here in Casa Finisterre. In addition (above) at the same level, there are two Suite4 Apartments with two bedrooms each.
Floor plan Las Piteras Sea Front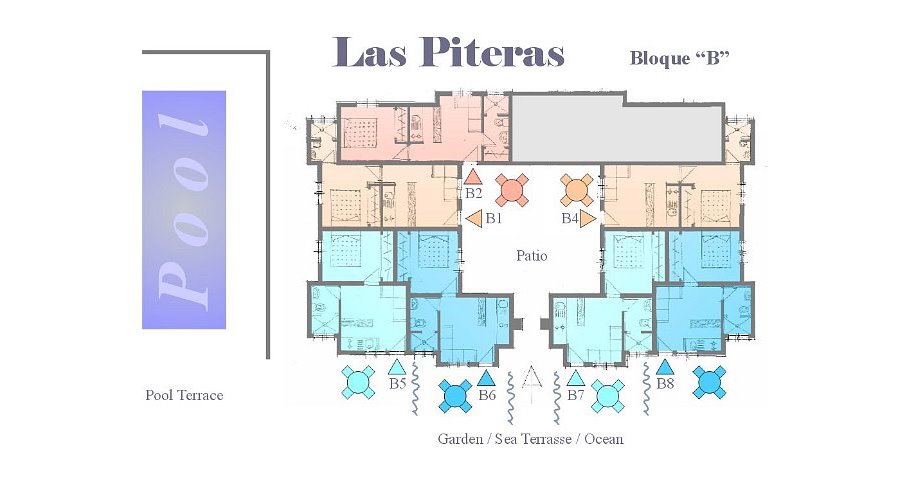 Here, too, there are four Sea Front Apartments in the first row, as well as the four Patio Apartments.
Photos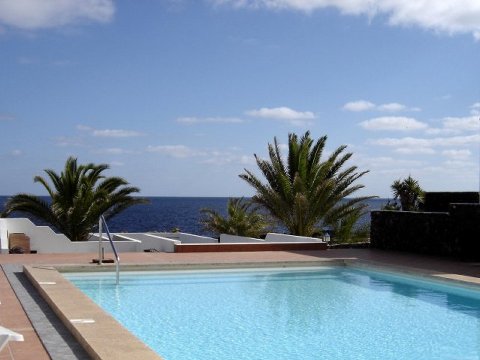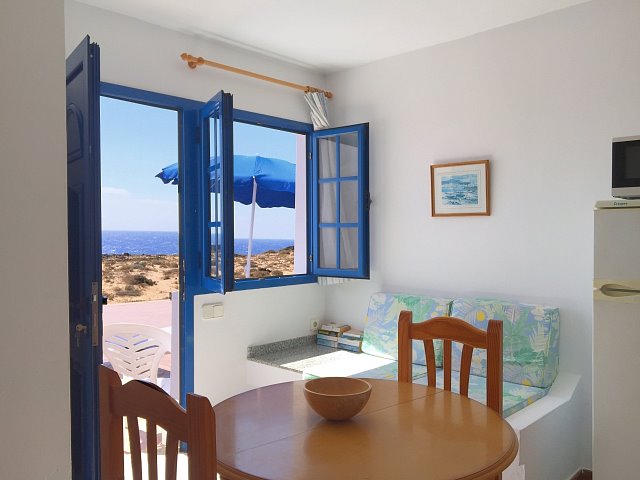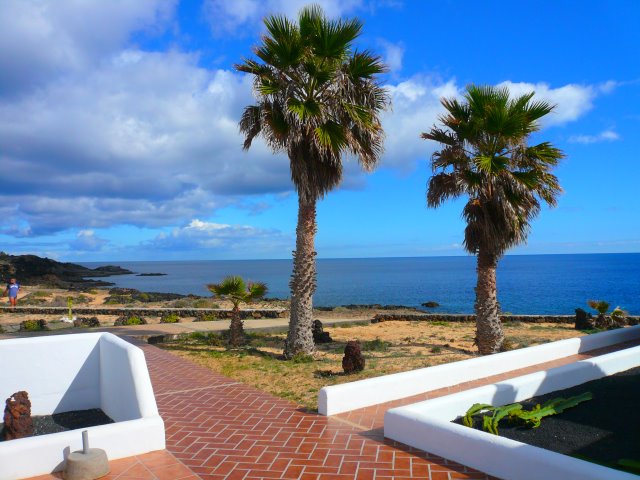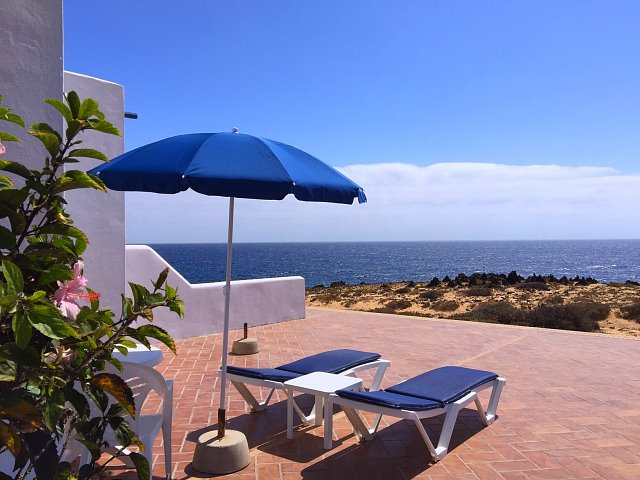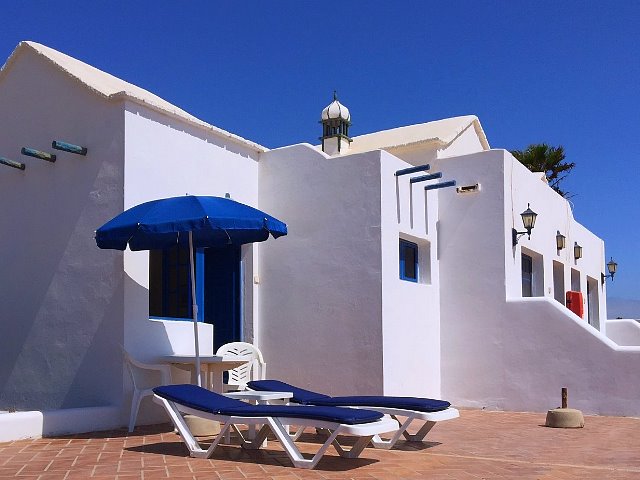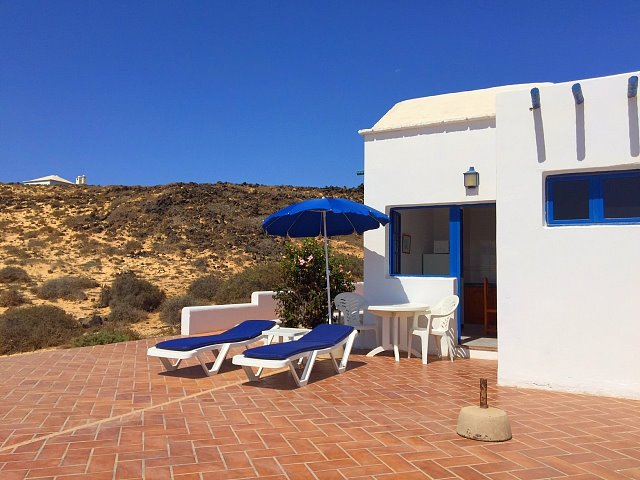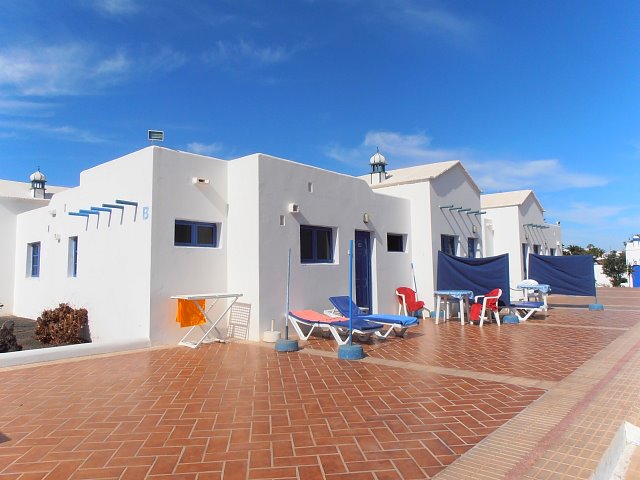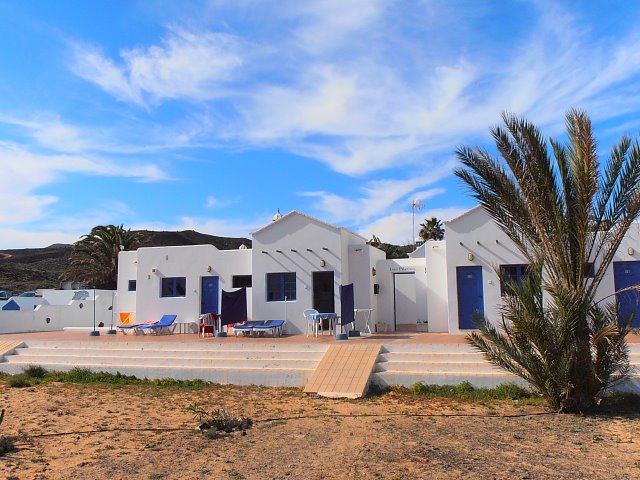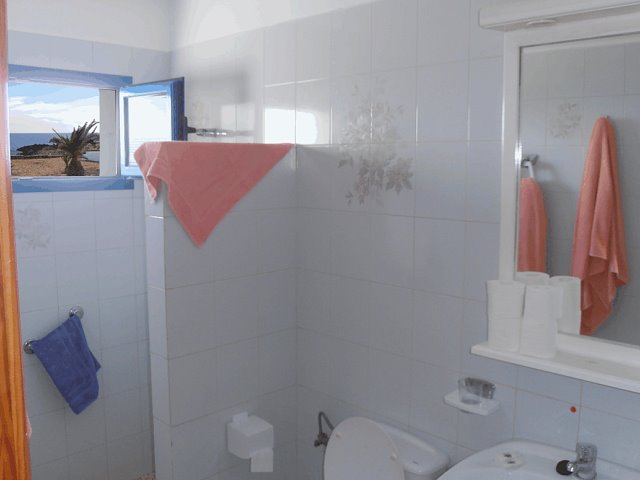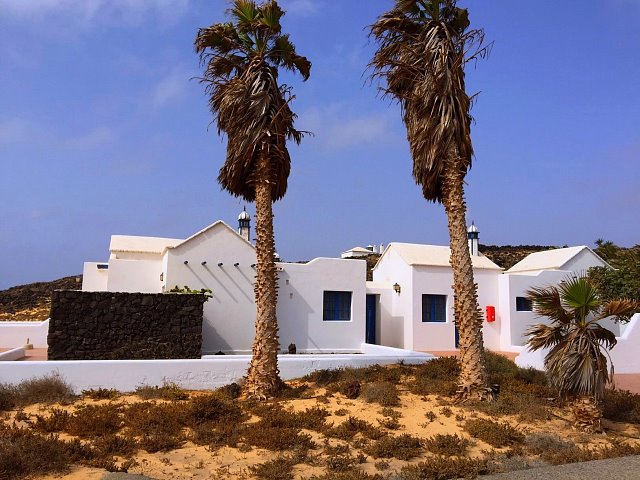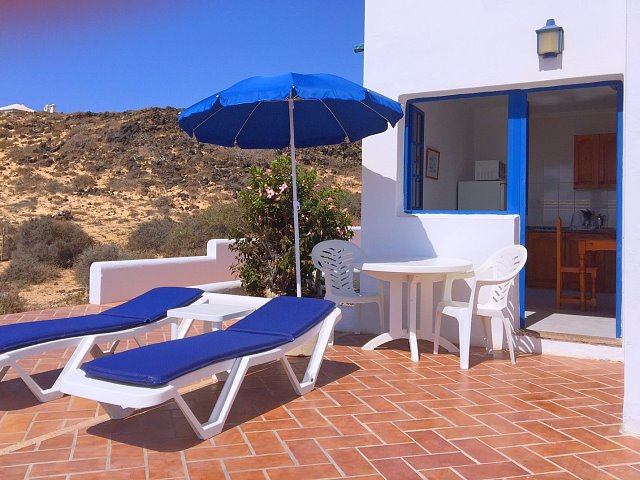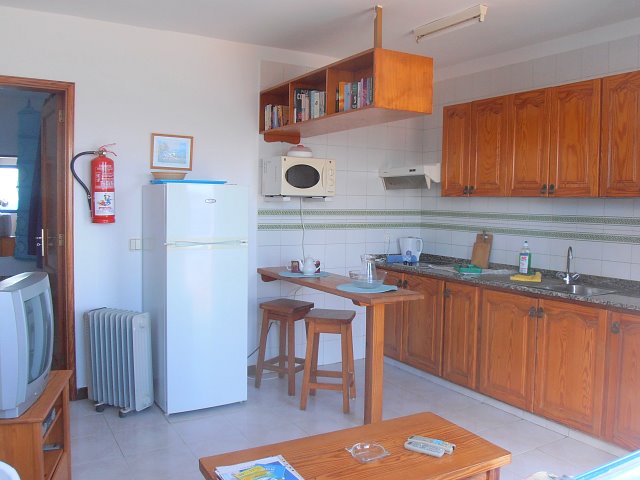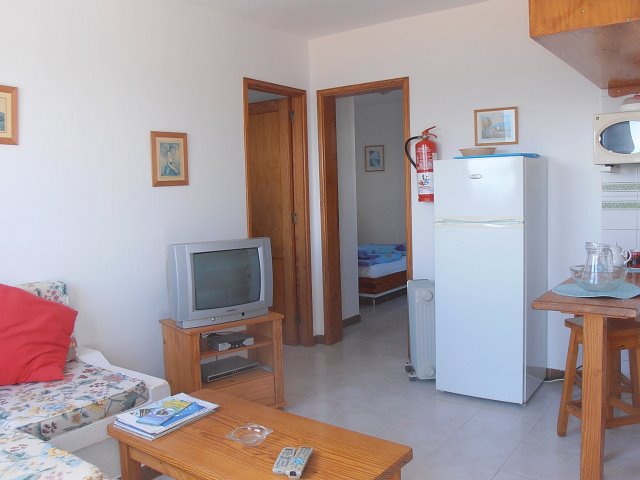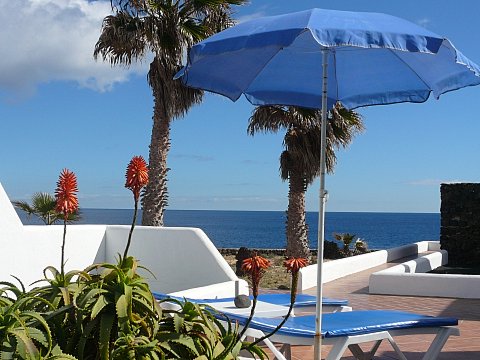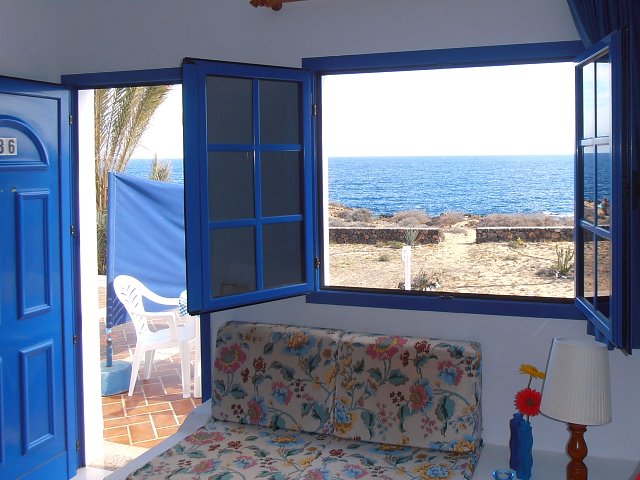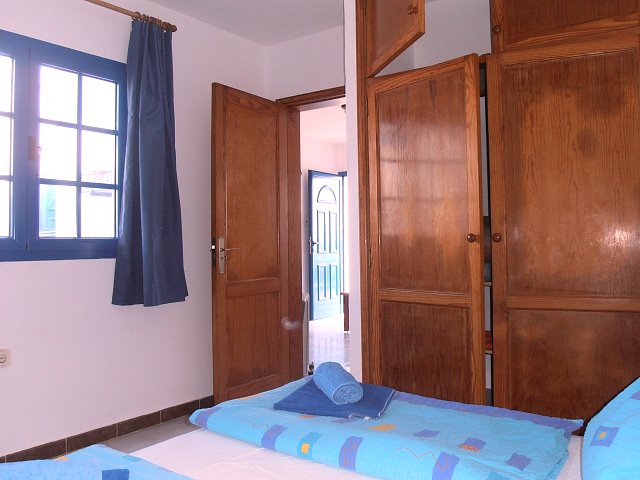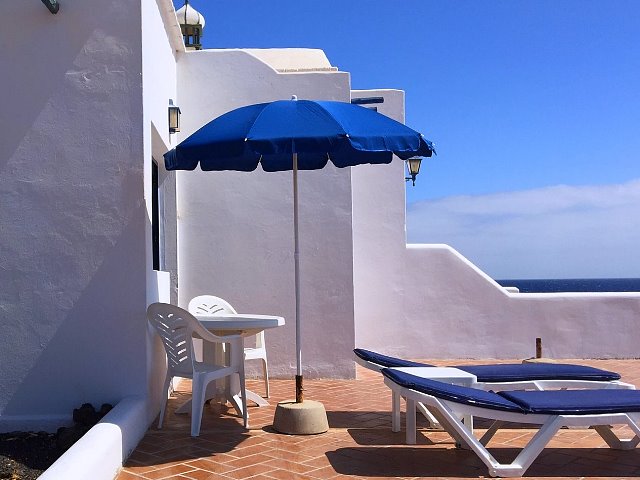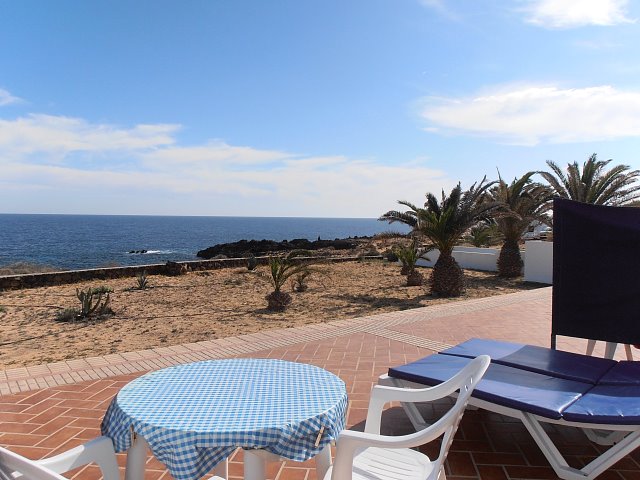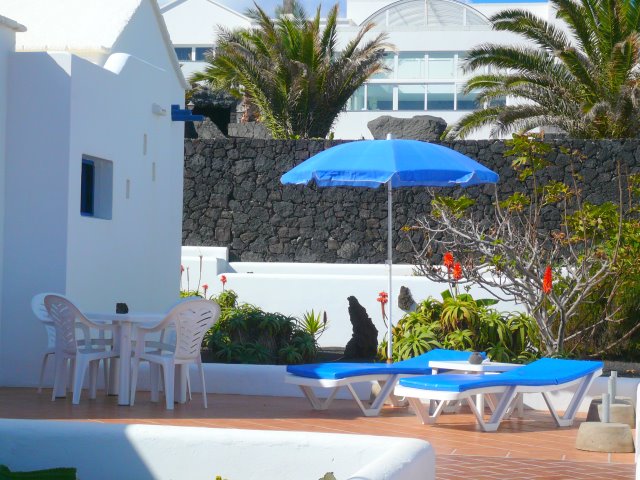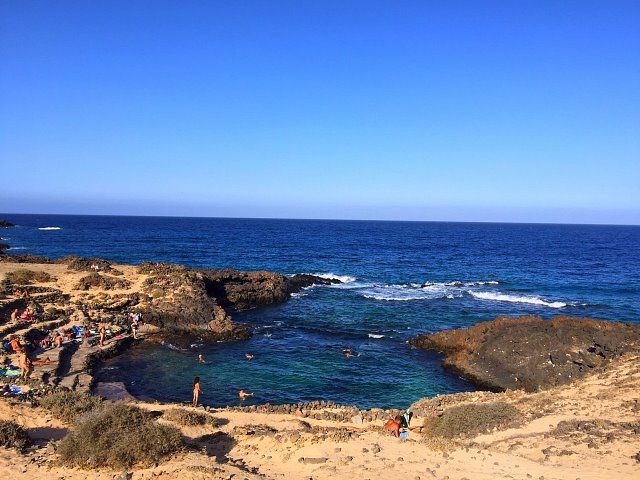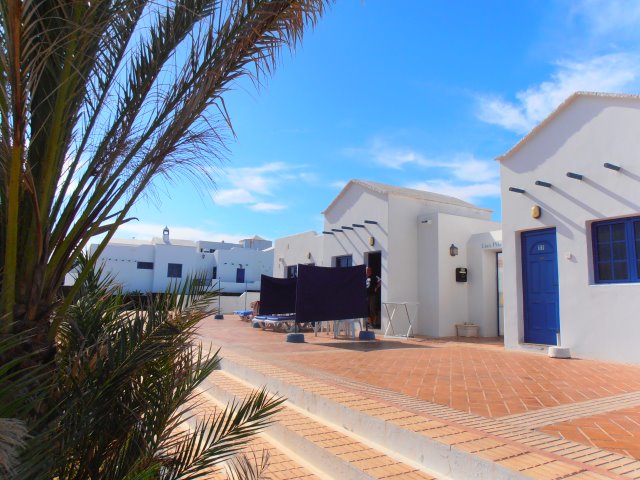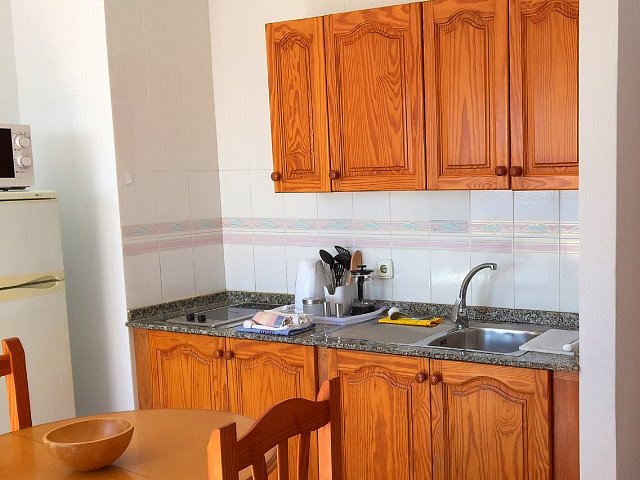 Price
price per day:

1 person 63 eur
2 persons 65 eur

End-of-stay cleaning one daily rent. From 14 days on end-of-stay cleaning included.
To guarantize a fix apartment number there will be a surcharge of 10%.
Check-in at the apartment: 11:00AM - 10:30PM. For later check-in we charge a fee of 30 eur.
Inquiry / booking
For an inquiry or a booking please send us a mail. Therefore we need furthermore your postal address and your telephone number (a cellphone would be good!), as well as your flight details (arrival and departure) for our disposal.
Please feel free to make your inquiry or booking via charcodelpalo.com on this website it's easier to fill in your travel data: