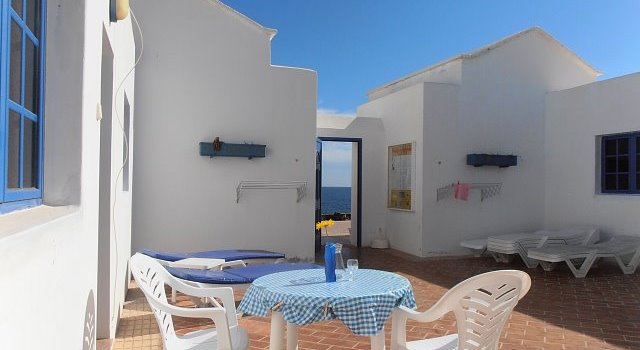 Las Piteras Patio
Our Patio Apartments are located in a building in the first row to the sea. They can be accessed via a small courtyard. The pool is only a few steps away, and from there you have the sea right in front of your eyes.
There are sun loungers in the comfortable common patio, and each apartment, of course, has its own table with chairs. Even from there you can see a bit of the sea.
All apartments have a similar layout: The living room with its open, integrated kitchen, a bedroom with a double bed and the bathroom with a large shower, washbasin and WC. The swimming pool is located right next to the building.
Bed linen and towels are provided and are changed weekly. We can organize your transfer to the airport or organize a rental car.
Floor plan of Las Piteras Patio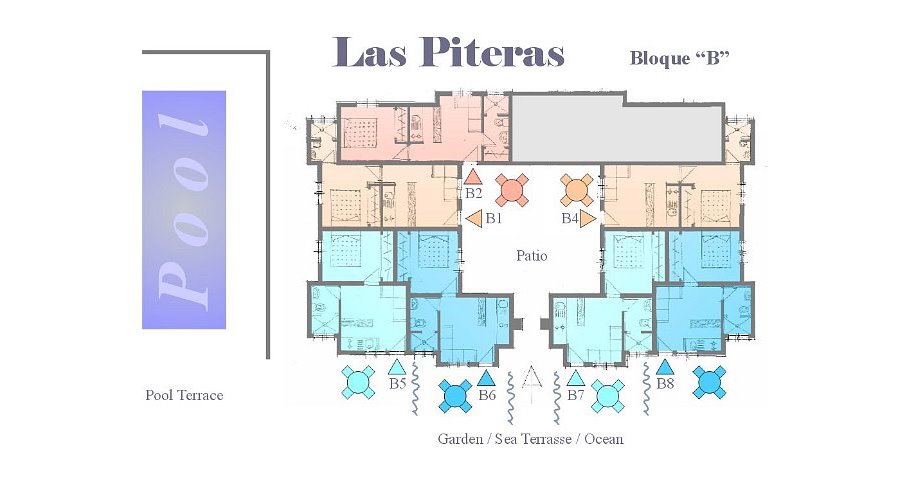 The four Patio Apartments (upper half), and the four Sea Front Apartments (bottom half) are in this building.
Photos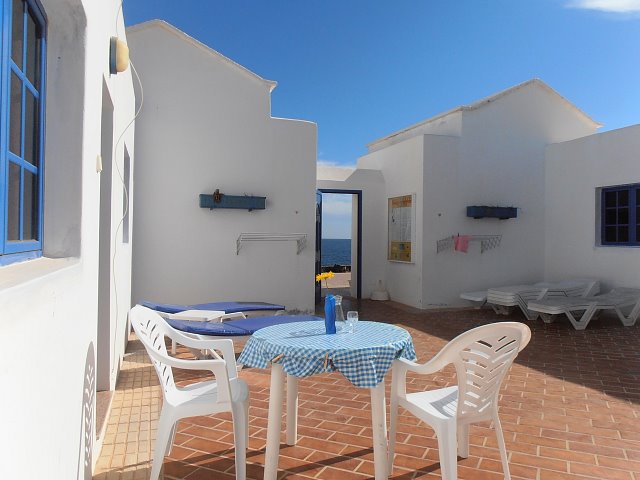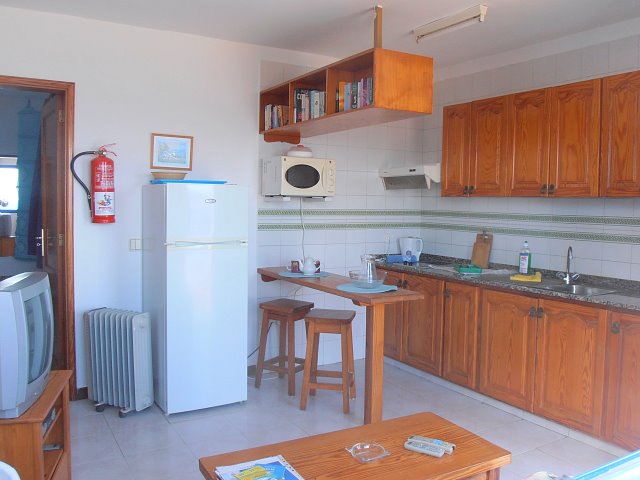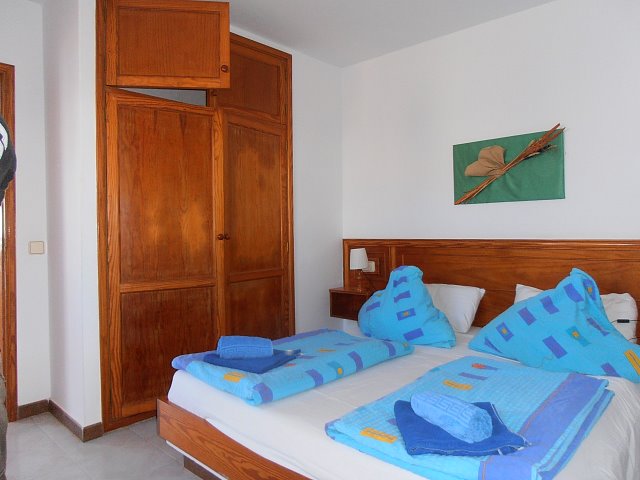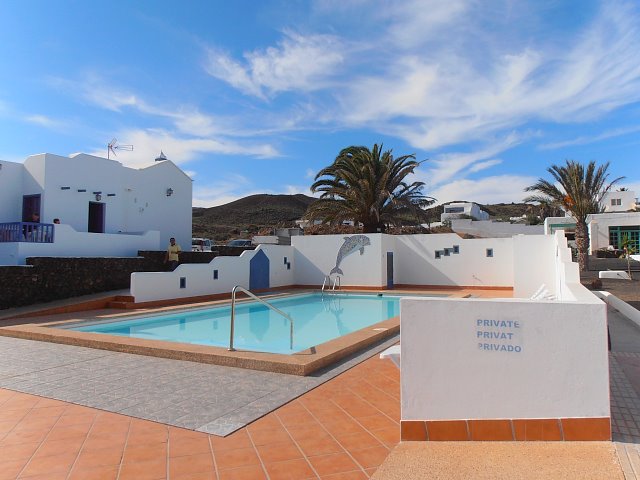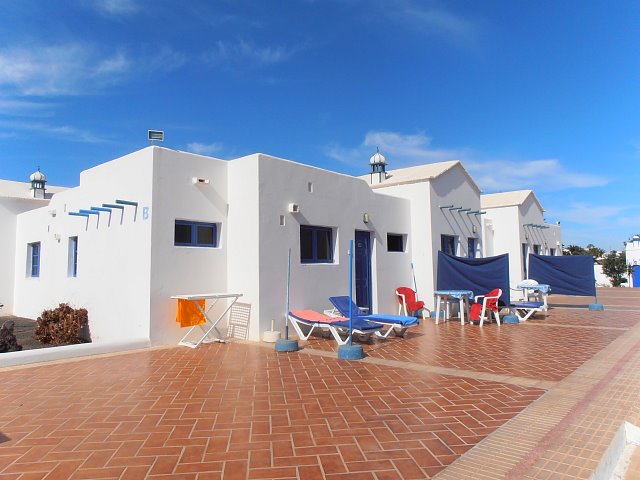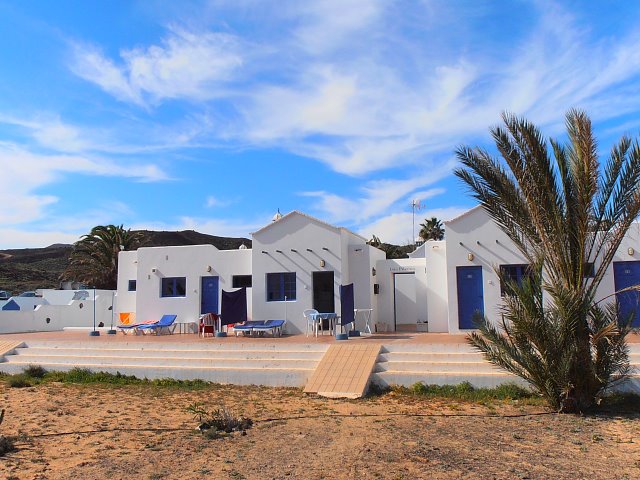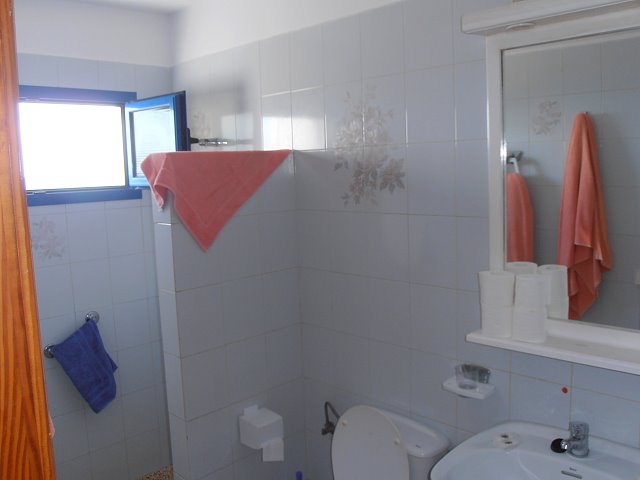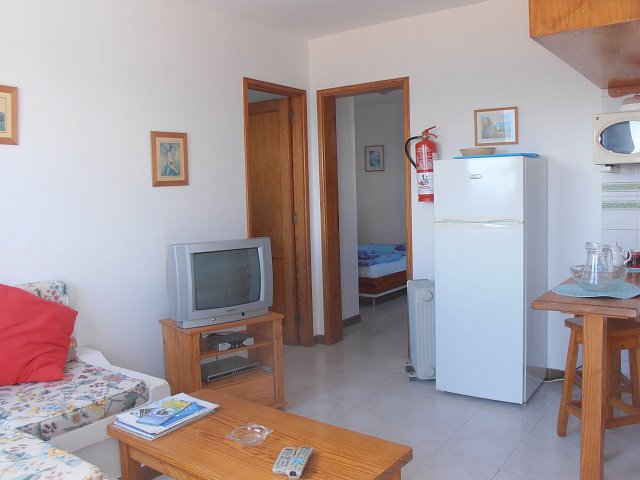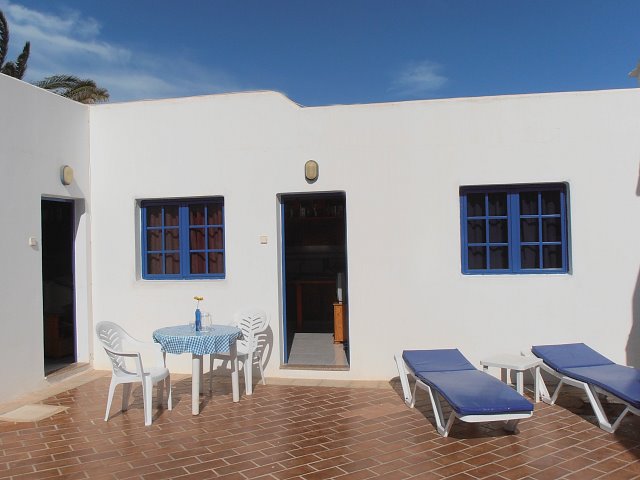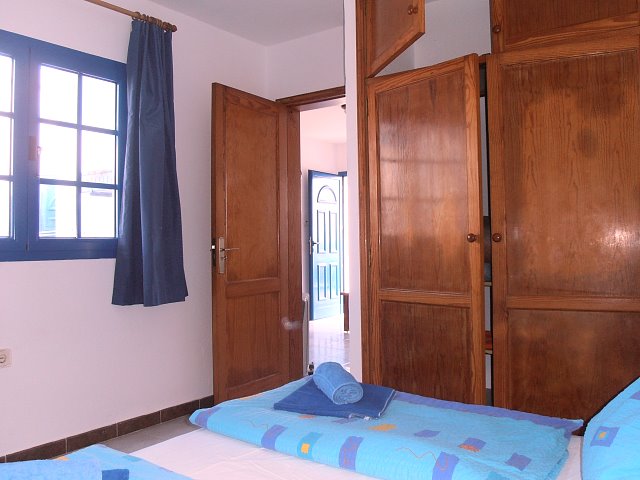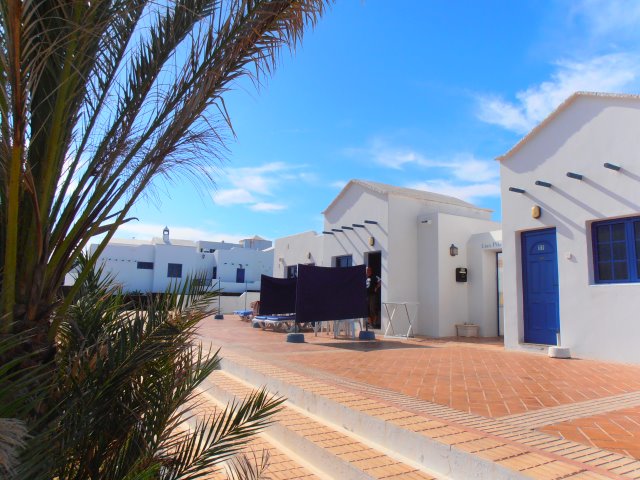 Price
price per day:
1 person 38 eur/day. From August 1st 39 eur/day
2 persons 43 eur/day. From August 1st 44 eur/day

End-of-stay cleaning one daily rent. From 14 days on end-of-stay cleaning included.

To guarantize a fix apartment number there will be a surcharge of 10%.
Inquiry / booking
For an inquiry or a booking please send us a mail. Therefore we need furthermore your postal address and your telephone number (a cellphone would be good!), as well as your flight details (arrival and departure) for our disposal.
Please feel free to make your inquiry or booking via charcodelpalo.com on this website it's easier to fill in your travel data: